Fragrances for Living Blog
Ingredients up close: Santal and The Hotel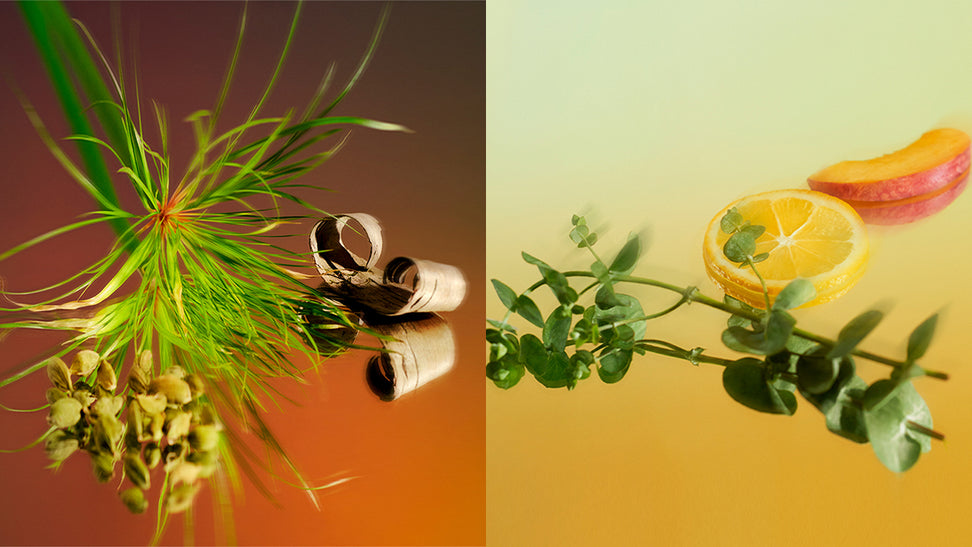 Our fragrances use the purest essential oils to yield exceptional aromas—complex, rich and evocative; able to transform any mood or setting. In this series, we're exploring the key notes of some of our most-loved fragrances, beginning with Santal and The Hotel.

Santal: of understated charm
It's no surprise that Santal is among our most popular fragrances. Its scent is familiar but refined, with a full-bodied profile that suffuses any environment with a sense of understated sophistication. 
Woody, musky accords make for a warm and inviting aroma of remarkable versatility: Santal is equally at home in an apartment living-room as in a dimly-lit restaurant or bar; and resists easy categorisation as either a 'day' or 'night' fragrance. 
The scent's eponymous ingredient—sandalwood—is known for its warm balsamic appeal, at once intense and comforting. It often appears as the base note in fragrances, from perfumes to room sprays and essential oil blends. In Santal, it's blended with smoky, leathery papyrus and cardamom, which delivers a spicy, resinous dimension. 
A fragrance to enrich the everyday and spark intrigue.
The Hotel: invigorating but grounding
As welcoming as its name suggests, The Hotel is a contemporary fougère, blending citrus notes with soothing florals and eucalyptus. 
When travelling, we're often more open-minded and hungry for new experiences. One of the pleasures of a hotel stay, however, is the sense of being hosted and cared for as a guest: the fresh linen daily, the newspaper on a breakfast tray, the towels folded by the pool. This fragrance evokes a similar sense of welcome and composure. 
In The Hotel, bright citrus notes of orange and lemon have been selected for their light, refreshing qualities. Often called 'hesperidic accords', citrus notes are often most noticeable when a fragrance is first encountered, and range from floral to green to zesty. Here, they're balanced by the peach and lavender—the latter renowned for its calming properties. Eucalyptus and pine provide a green, woody base. 
Sophisticated in composition but clean and subtle in scent, The Hotel is perfect for moments when you'd like to transform your home, office, or any other environment into a space of retreat.