Fragrances for Living Blog
SCENTS UP CLOSE: SPARKLING BERGAMOT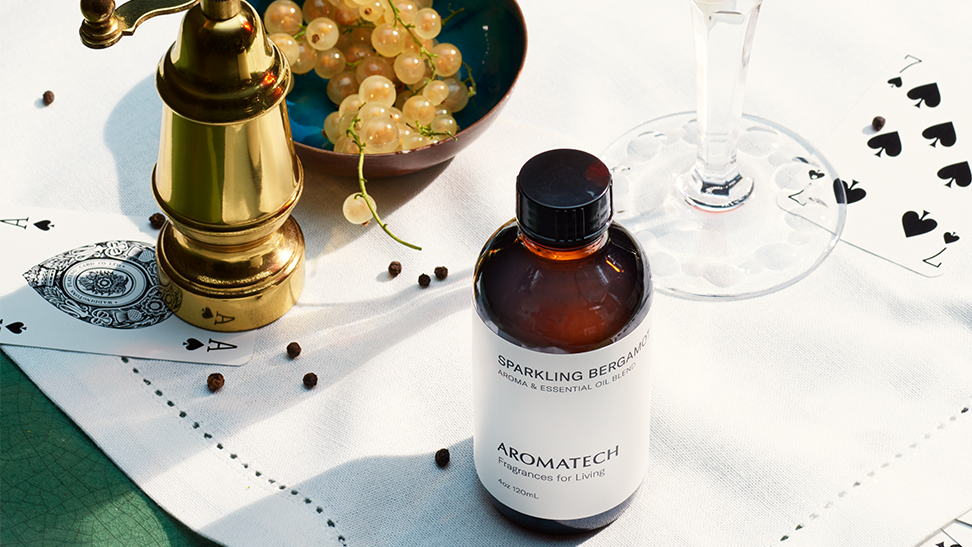 Inspired by the social spirit of summer, the fragrances in our Cocktail Collection are a refreshing seasonal update to your home—and the finishing touch for occasions of all kinds. Learn what went into making Sparkling Bergamot, an effervescent celebration of warm summer afternoons.
The concept
We wanted to toast the start of patio season with a scent that had all the sophistication (and fun) of sipping a refreshing cocktail on a sun-drenched terrace. For inspiration, we looked to classic Italian spritzes and their captivating blend of crisp prosecco and citrus, touched with a hint of bitterness.
The composition
The top notes of this fragrance are citrusy—mandarin, bergamot, and orange bitters, a nod to the spritz inspiration. Subtle hints of jasmine and rose in the middle bring in more complexity, while sandalwood and peach linger in the base. As a whole, it's a fresh and crisp scent with a cool Mediterranean orange finish.
The occasion
Celebratory and invigorating, Sparkling Bergamot will set the scene for afternoons entertaining at home, as well as sunny long weekends and birthday dinners with friends.