Fragrances for Living Blog
Making Father's Day Memorable in Every Possible Aspect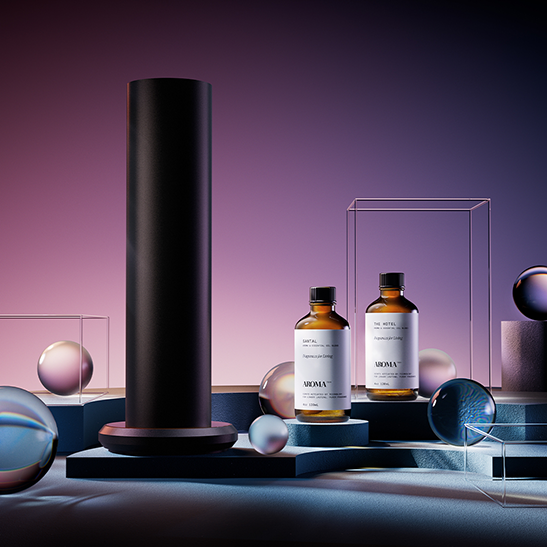 Wives, girlfriends, sons, and daughters all exert themselves on the third Sunday of June to show their appreciation for a great dad. While in the US, Mother's Day has been celebrated for over 100 years; fathers have had to wait for this privilege until 1966. The main reason was that the special day would be reduced to nothing more than a commercial opportunity. Indeed, statistics seem to point in that direction, with the average American spending $134.75 on gifts. Especially smaller children may gasp at this figure, considering their pocket money. Father's Day doesn't have to be about buying expensive gifts though. It offers an excellent opportunity to be imaginative and creative. Never forget that the intention counts!
Planning ahead
If you're still little, then organizing the perfect Father's Day may be too tremendous a task to do by yourself. In that case, there's no harm in telling mum about your plans. Most likely, she'll be preparing something too, so the two of you can work together. An older sister or brother may help as well, especially if they have already done this the previous years. Well begun is half done; start by drawing up a list of things you suspect or know your dad will like and discuss it together.
His favorite breakfast in bed
This item seems a must-do on Father's Day. Making a fantastic breakfast, or any meal for that matter, is often a matter of giving it time, so you'll have to get up early enough. As for the recipe, Google is your friend. Type "easy breakfast ideas" for a plethora of suggestions with mouth-watering pictures. Step-by-step recipes are best if you're not much of a cook yet.
If you're sure that you know what dad likes most, then the choice isn't hard. Otherwise, mum is bound to know. Or, consider asking your grandmother. Food that reminds you of your childhood is a great way to start the day.
Scents play an important role too. Do your parents have an AroMini in their bedroom? Depending on the meal you made, you may want to accompany it with Santal, Crushed Lime & Mint or another appealing essential oil. Be careful not to use too much. The scent should complement the breakfast, not spoil it.
Hugs and a gift
Before dad can tuck in, take the occasion to hug him and wish him, "Happy Father's Day." After he's finished eating, it's time to present him with your card and gift. Remember, there is no need to smash your piggy bank with a hammer for an expensive gift. No luxury boxed wishing card will compare to a card you've drawn yourself. Your dad won't care about a silk necktie, about winter socks while Summer has only just started, or a bottle of cologne. Instead, he'll love to see something you've crafted for him. Again, you can rely on the internet to find ideas. "Handicraft gift for dad" will offer you thousands of choices. You can recite a poem or sing a song to make the experience complete.
The rest of the day
Sunday is usually a day you can take it easy anyway, but perhaps on this special occasion, you can seize the opportunity to do things differently. Do you typically stay at home? Then, it may be fun to go somewhere, if the weather permits. Some dads revel in a family outing, just walking or going to the ball game. There is a multitude of fun ideas to be found on the internet, from going fishing to doing volunteer work together.
Alternatively, if a typical weekend means sports and activities, you can stay home for a change. Consider spending quality time together with board games or other collective pastimes. See to creating the right atmosphere. If there's an Aromatech diffuser in the living-room, switch it on. While you're playing scrabble or monopoly, check out our citrus scents to help boost your concentration.
Perhaps, however, you can do your father the greatest favor by simply letting him relax on this day. If a cozy chair and a newspaper or his E-reader are all he wants, then let him indulge. In that case, a few drops of White Tea & Bamboo may be all it takes to make the day perfect.
Many more Aromatech essential and aromatic oils and blends exist. If you have a specific plan involving scents in mind for Father's Day, but you're not sure what would fit the occasion best, don't hesitate to contact us. We'll be happy to help you make the right choice so that Father's Day becomes memorable in every possible aspect.