Fragrances for Living Blog
Introducing our new fragrance: Love Affair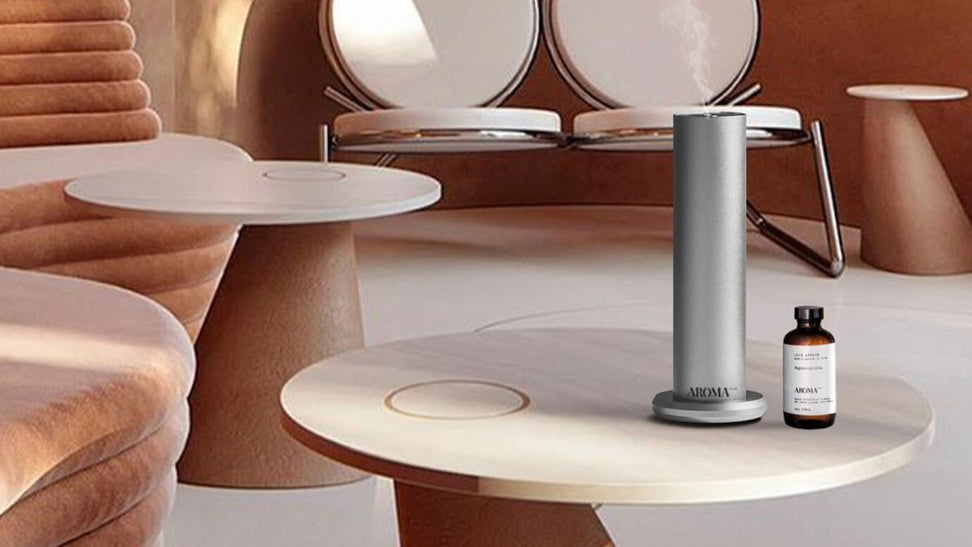 Introducing our new fragrance: Love Affair
Sometimes, even the smallest - yet still intentional - actions can give space to the bouts of excitement we need to live dynamic and memorable lives. Whether that means putting on a fresh outfit and experimenting with new colors, laying out your favorite tableware for a fancy evening in, or leaning into the adventure of a new romance - there are many simple pleasures in life that can do wonders for your mood.

Embracing new scents where you live, work, and play is just as effective at unearthing excitement in your day - and it is with excitement that today, we introduce to you a new AromaTech fragrance that we hope, like us, you will love.
Bring fragrance into your space
It's virtually impossible to avoid interacting with scents as you go about daily life. Something as simple as picking up a bouquet of flowers from the local market while on your nightly stroll - not only to accessorize your home but to permeate your space with a fresh aroma - is an easy activity, and might just be the solution you need to help combat the anxiety you might be feeling or to set you up for a productive day.

However, if you're finding that you're spending more time at home, nebulizing diffusers are an effortless and empowering, at-home solution. Fill your space with your favorite fragrances and give yourself the opportunity to transport, mentally, to any desired time, place, or scene. We previously wrote about how scents have many purposes and applications. Depending on the mood you're in or the activity you're about to begin, know that different scent and fragrance blends are available to enhance any experience.

Meet our new fragrance, Love Affair
A life well-lived is one that is thoroughly enjoyed, and if we can play a part in simplifying your day-to-day so you can revel in the finer moments, we're happy to oblige. For a fragrance that's appropriate for all seasons, our new fragrance, Love Affair, will keep your space feeling radiant, offering bursts of jasmine and saffron, fused with ambergris and cedar.

Jasmine is known for its positively loving and romantic characteristics, commonly used in perfumery with a distinct floral aroma. Contrary to its bitter taste, high-quality saffron is sweet to smell, blending intense notes of vanilla and honey with tobacco and earth, and fighting off bacteria with its powerful antioxidant properties. Boldly balancing out this new fragrance is the soft and woodsy scent of cedarwood, combined with ambergris - often described as having a grounded and musky aroma that's reminiscent of a damp forest floor. Ambergris has an incredible quality that allows floral notes to radiate in perfumery, giving them the space to stand out and add a sweet air to the oil.

If you want your space to evoke an equally balanced ambiance of sophistication, play, and airiness, you might enjoy our new fragrance, Love Affair.

Our passion for the transformative power of scent persists and we will continue to experiment with fragrances if it means we can bring some simplicity and dynamism to each of you. We hope that you too will find as much joy in this new fragrance as we do.