Fragrances for Living Blog
Best Fragrance Oils for Your Home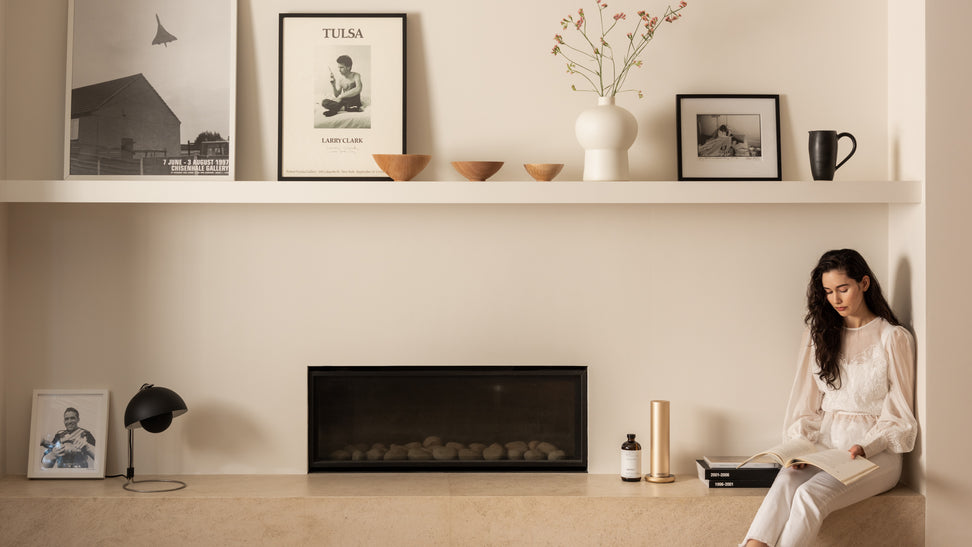 Essential oils, aroma oils, and fragrance oils can help create a warm and inviting atmosphere in your home. But with so many scents and options on the market nowadays, it can be hard to know which fragrance to choose when it comes to scenting your home. That's why we decided to reveal our favorite oils specifically for home scenting. 
Before we reveal our favorite oils for scenting your home, though, let's discuss how you should actually go about scenting your home, and why doing so with aroma oils is such a great option.
Scenting Your Home with Essential Oils & Aroma Oils
There are many ways to scent a space. Reed diffusers, candles, incense… How do you know which is right for you?
For most people, cold-air nebulizing diffusers offer the most effective way to scent your entire home with essential oils and aroma oils. Because they don't require lighters, open flame, heat, or even water - they are the most low maintenance choice available. Since there's no fire risk,, they're also arguably the safest. 
Furthermore, reed diffusers, candles, and the other options listed above simply cover too small of a surface area if you're really looking to fill your whole home with scent. If you want to scent your entire home, or a large space, there are some excellent choices when it comes to diffusers that cover a lot of surface area.
Top 10 Fragrance Oils for Your Home
Now that you know how to safely and effectively scent your entire home, let's dive into our favorite fragrance oils for home scenting.
Santal - Santal is a luxurious and intoxicating aroma, sure to provide your home with an aristocratic feel that others can't help but comment on.
Love Affair - The floral notes of jasmine and saffron blend perfectly with the cedarwood to create a blend that inspires intrigue and intimacy.
The Grand Ball - Transform your space into a grand ballroom, full of all the opulence and luxury of the grandest palaces.
The Hotel - Escape the ordinary. Notes of red rose, geranium, and lovely lavender dancing on a bed of eucalyptus and fresh pine will carry you away to the finest hotel you can imagine.
White Tea - This perfect infusion of white tea, rose, zesty oranges, sweet geraniums, Palo Santo, and cedar wood is sure to put you at ease.
Eucalyptus - Revitalizing, clean, and natural, this blend of Eucalyptus, Rosemary, White Citrus, Sweet Ylang Ylang, and Cedar Wood will leave you and your home feeling newly rejuvenated. 
Cabin- Juniper, Pine, Cedar, Ocean Water, and Sea Salt transport you to the natural landscape of a cozy cabin in a rugged coastline. 
Winter Pine - A perfect winter scent for your home, combining notes of Crescendo Pine, Bark, and Cedar Wood
Fresh Air - Breathe new life and luster into your home with this revitalizing and crisp blend. 
Vanilla Bourbon - A warm, soothing, rustic blend, with just a hint of lily and musk.
What Makes These Oils Different?
Our aroma oils are 100% Pure Diffuser Blends,  created with the highest quality of raw and natural ingredients. We combine our aroma oils with pure essential oils that are certified Non-GMO, Vegan, and contain no parabens, DPG, glycols, petrochemicals, phthalate, artificial additives, synthetic colors, or harmful chemicals. 
All of our diffuser oil blends and essential oils are created to be 100% safe for your home, family, and pets. For the best results, use our aroma oils in high quality cold-air or ultrasonic oil diffusers to create your ideal ambience.