Fragrances for Living Blog
Best Diffuser for Home Use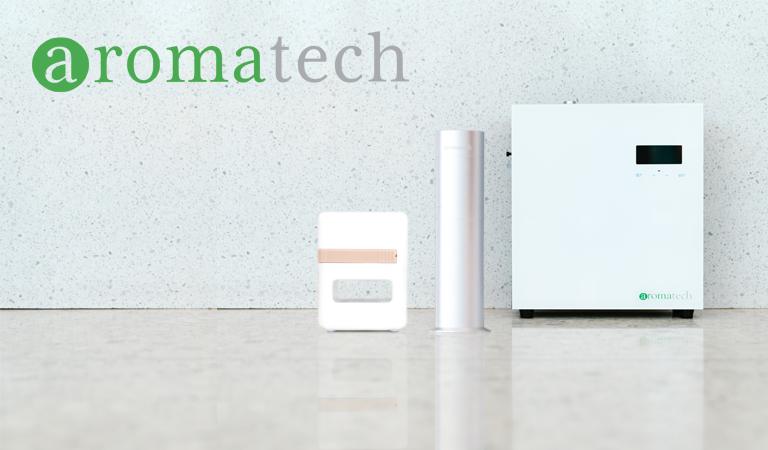 Best Diffuser for Home Use
When you're looking for a scent diffuser for your home, there are hundreds of options. However, diffusers are not all created equal – so what makes one a better choice than another? As it turns out, many factors go into this decision.
Diffusing essential oils is one of the most popular ways to take advantage of the power of scent. Diffusers are electrical devices that disperse the aroma of your choice throughout the space where you place the diffuser. You may choose to scent just one room or your entire home – either way; the right diffuser can create a clean, inviting atmosphere your family and guests will love.
Advantages of nebulizing diffusers
At AromaTech, we believe that our nebulizing technology is the best choice for home use for several reasons. First, our diffusers vaporize the essential and aroma oils before releasing them in a fine mist. This mist lingers in the air for hours, providing a pleasant smell. You can control the intensity of the scent as well, so whether you prefer a lighter or stronger aroma, one of these diffusers will suit your needs.
Our nebulizing diffusers also don't use heat, which is important when choosing a diffuser because steam, candles, and hot plates introduce heat that can disturb the chemistry of the delicate oils. Essentially, heat makes your aroma oils less effective, meaning you'll have to use more to achieve the same result. Our nebulizing technology diffuses your essential and aroma oils without compromising their quality at all, so they'll last a long time and continue providing the same luxurious scent for hours at a time.
What to look for
When you're investing in something you'll use as long as your diffuser, the price is not the best indicator of the right product. It's far more critical to look for a unit that has the features you want, such as low-maintenance design and adjustable intensity. It's essential that the unit has a built-in timer so that it will run for a set amount of time before cutting off for a bit to avoid over-scenting. You may also want to look for a diffuser that suits your style and goes well with your existing interior décor. AromaTech diffusers come in a range of sleek styles and functionalities so that you can find exactly what you need. Here are a few of our options:
The AromaTech AroMini has revolutionized home fragrance diffusion. The sleek, stylish design suits any décor and conceals the state-of-the-art nebulizing technology that gives users the freedom to control the intensity and range of the scent. This diffuser covers an area of up to 1,000+ square feet with whisper-quiet, consistent scenting, making it ideal for a bedroom, home office, living area, or other home space. Simply choose the 120ml bottle of aroma oil you'd like – or select several to try.
If smart and connected is more your speed, then our AroMini BT might be right for you. This unit not only allows you to diffuse your essential and aroma oils with ease and elegance, but it also has Bluetooth capability so that you can program and control it from your smartphone. Like the AroMini, this diffuser covers an area of up to 1,000+ square feet. Its Modern Black color and stylish design make it perfect for any home.
If you'd like a total-home scenting solution, the AromaPro is a great option. Covering up to 4,000 square feet, this diffuser can connect to your HVAC system to consistently and subtly scent your entire home. Silent but powerful, the AromaPro allows you to get the maximum therapeutic and ambient benefits from your essential and aroma oils.
The AromaTech Difference
Our diffusers use cold-air diffusion that releases nano-particles into the air that provide subtle scenting without leaving any residue behind. This singular technology preserves your essential oils to give you the most benefits from them without the need for heating or diluting them. Use the simple dial to adjust the scent intensity to ensure pleasing scent distribution. Our home scent diffusers enhance your well-being and help you create the peaceful, inviting home environment you want. They also help purify the air by reducing allergens such as dust and pet dander, bringing nature into your home with our 100% all-natural essential and aroma oil blends.
Choosing a car diffuser
If you have a long commute or spend a lot of time in your vehicle, you know that it's an extension of your home. Make your vehicle a place you enjoy spending time with Drive, the AromaTech car air freshener. Enjoy the same focus and zen you experience at home with this unique device. Drive gives you unparalleled scent and odor elimination for your car so that whether you are hitting the road for a long trip or just stuck in traffic, you'll reap the benefits of essential oils. Each Drive diffuser lasts at least 45 days and comes with your choice of Cherry Almond, Ocean, Vanilla, or Pomegranate Plum fragrance oil. No batteries are required to enjoy the controlled scent release of this recyclable device.
The best home scents
Whichever AromaTech diffuser you choose to scent your home, be sure to pick out a few fragrances to enjoy. For a relaxing atmosphere, try Lavender Vanilla, Bamboo, or Oriental Rain. If you'd like to energize your space, go for Eucalyptus, Peppermint, or Pure Energy. Or get into the holiday spirit with Pumpkin Spice, Cinnamon, or Winter Pine. Whatever mood you want to set, we have the perfect fragrance to help you do it.
At AromaTech, we are passionate about helping our customers discover the power of scenting. Your home should be your haven, and there's no better way to create the relaxing environment you want than through scent. Contact us today to learn more about our scenting solutions and how our range of diffusers and aroma oil blends can transform your space.6 reviews